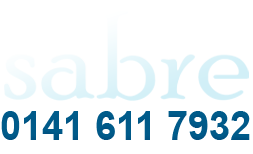 We are Sabre Web Design Glasgow
We're a digital marketing agency who design commercially successful web sites
Search Engine Optimisation
More information coming soon

Quick contact...
We would love to hear from you!
Testimonials

Sabre proved to be an excellent decision from the outset they were professional and enthusiastic to learn about our company and market, I found their communication excellent as everything was explained to me in 'non techy' language. The result was exactly how I had imagined if not better.
- N Mackay (Boxer Fun)

Sabre were very supportive of our website vision and with a 'can do' attitude brought lookoutscout.com to life. They are a talented team who work tirelessly to deliver and are a joy to work with.
- Sue D (Look Out Scout)

Badrea.com previously didn't receive many hits at all, but since Sabre provided us with a new, optimised website it's been unbelievable. The number of hits is growing every month and my phone rings too!! Thank you Sabre-design!
- KBM (www.BBfreelancer.com)

We were looking for a fresh, clean and effective website for our law firm and we were very pleased with the results that Sabre produced. They are a young, enthusiastic and professional company and we would definitely recommend them.
- April B (Bellwether Green)
Latest news
2011 update!
18th May 2011
There has been a lack of blogging on the Sabre site, we have all had our heads down coding and designing at the Sabre studio in 2011, in fact it's been our busiest year to date so fa ...